Aug 5 2013 9:28PM GMT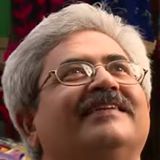 Profile: Jaideep Khanduja
Most of the companies do not have a policy to ensure a well documented database. At times companies take up this exercise seriously and produce a well explained and structured documentation for the database in use but gradually with the frequent changes happening and new applications taking place, all this gets lost in dust of pressure of work or any other relevant reason that is proved valid/ genuine by the team responsible for it. It is bound to happen if this focus is not sustained and maintained ethically right since beginning.
Smart companies knowing the importance of this activity create a separate team for this job. This team comprises of a mix of various tech and non tech team members. There would be database experts, server architecture experts and technical writers which shall be the part of this team. This team's main job to dedicatedly perform database documentation and keep it in sync with all changes taking place thereupon. If this documentation is not in place the situation acts as a hidden/ sleeping volcano that can burst at any moment of time.
Imagine a situation in a business scenario when a big expansion is taking place in terms of staff and resources. Definitely when there will be increase in staff there would be increase in users of various application thereby increasing the load on application and database servers. Now if there is no documentation in place, there would be no assessment on to what extent the current servers can take load and what exactly is the expansion required for servers.