Aug 3 2010 11:14AM GMT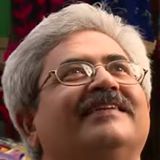 Profile: Jaideep Khanduja
Lack of communication, during any Project, forces team members to assume. This happens due to lack of clarification and shortage of time. The product built on assumptions stands nowhere for a useful purpose. Assumptions in turn create confusions and confusions lead to disaster.
A small assumption made at any step of the project may cause a severe negative impact on Project, Product and Managements involved. Data when validated becomes information which forms a basis for building a code. An assumption made in group or by an individual in isolation is bound to result in ambiguities. If for some purpose some assumptions have been made, then it needs to be validated with the help of a complete description and may be if possible, with an example. Example cited with a description give more clarity to the person who has to vet the case.
Assumptions result from not at all/ unclear/ vague communication. The sender and recipient of communication, both are at fault, if the communication loop is not closed properly. Any communication should be done with no pre-conceived notions in mind either by sender while sending it or by receiver at the time of receiving it.
Making assumptions is not bad. We do make assumptions many times a day. But those assumptions do not affect us badly. For example on a crowded station, I may make an assumption while coming back from office that first train might be missed due to heavy crowd. It does not affect me heavily even if I am able to catch first train amidst heavy rush. The stakeholders involved in this case are very limited – me and my family. But when it is a question of a business proposal involving many teams, stakeholders, project, product etc., we cannot work on assumptions. A realistic approach which is more objective and measurable is necessary in such scenario.
Assumptions made during project may cause misunderstandings, conflicts and confusions. Even sometimes an improper/ incomplete communication is the cause for this.
A structured communication process needs to be in place in any project management.