Jul 15 2008 5:02AM GMT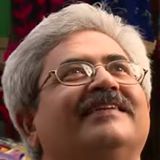 Profile: Jaideep Khanduja
At times Testers need to make the door open (friendly or forcefully), shut by the Project Manager. If door is not opened at appropriate time it may hamper/delay the progress (or ill-effect even the successful implementation) of a project. And those times could be:
Initial Documents: When the Initial documents are incomplete or ambiguous, not explaining completely about the user requirements or the business rules to be embedded in the software. This is the most crucial situation and if not handled immediately – will build up a wrong product – built by right people and tested by right people.
Test Cases: At the time of preparation of test cases and test scenarios, a tester may consult Development Team members to confirm if all aspects are covered and nothing is missing.

Testing: During testing it is always better if the respective developer sits along with the testing team, so that the bugs are confirmed hand-to-hand. This shall not require simulating the bugs at a later stage (and this will definitely save time).
Testing Report: After submission of testing report, do confirm with the concerned developers/ Project Head if any clarification is required.
Testing Feedback: Development Team is supposed to send its feedback on test report in a stipulated time frame, remind them if it does not happen.
Feedback: Check the feedback thoroughly and if there is any point raised by testers which is missing feedback from developers or if any feedback is not clear, do check it with the developer's team.
Verification: Insist on development team sitting with testers while verification of closure of bugs. Record all closures and any new bug generated or old bug reopened during verification.