Sep 23 2019 11:08PM GMT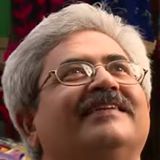 Profile: Jaideep Khanduja
Tags:
Technology is changing very fast. To embrace it and use it to its fullest to reap maximum out of it, an enterprise needs to deploy it very fast. That deployment has not only to be fast enough but foolproof too. We all know the pain of leakages at a later stage could be killing for the business leading to financial and reputational losses. To make any technology workable and deployable for businesses and enterprises, companies like Keysight Technologies play a significant role. They ensure your technologies deploy well and work well. For instance, merely 5G has no value unless you have the knowledge and technology to deploy it and ensure it works for your business the way you want. It was a golden chance to witness most of the business and technology leaders working in Keysight Technologies handling various verticals at one place.
It was Keysight World 2019 in India that concluded recently hosted by Keysight Technologies. Keysight Technologies is one of the most sought after technology company by enterprises, service providers, and governments for only one reason, to accelerate innovation to Connect and Secure the world. Keysight World 2019 was hosted in two cities of India, Bangalore (now Bengaluru) and Delhi (the capital city of India). It was a right occasion to listen to most of the Keysight thought leaders and learn about their technological advances, breakthrough design/test/optimization, strategies, and leading-edge solutions. Keysight Technologies provides solutions on a global scale. Most of their solutions are firsts in the market, unique, innovative, and trendsetters. Every solution is a landmark in itself. It seems as if they have only one competitor globally. Competing with themselves and thriving for the next level of excellence from their existing and unbeatable levels of excellence.
Keysight World 2019
We will continue in the next post discussion more about Keysight World 2019.