Sep 23 2019 11:24PM GMT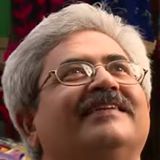 Profile: Jaideep Khanduja
Tags:
This is the concluding post of the 2-post series covering Keysight World India 2019. The first post can be accessed here. The event was held in two major technology cities of India – Bangalore and New Delhi.
What Keysight is doing is phenomenal indeed. The organization has expertise in providing an excellent environment to industries and industry leaders and inspire, enable, and accelerate the realization of their innovations. They are in fact enabler in real sense. It's like catalyzing the whole electronic and semiconductor ecosystem in a very synchronized and orchestrated manner. This is the only company in the world that manages the electronic and semiconductor value chain while addressing test and measurement challenges and enriching with real would Solutions at such a large scale. It makes industries make their dreams come true by providing them with true potential to realize those. The global trends have changed completely when it comes to success. The whole mechanism has become very dynamic, demanding, and challenging thus asking for an agile and integrated approach to innovation.
When there is a demand to deliver something really big, it needs a perfect combination of technology, partners, collaboration, inspiration, and solutions from around the world. That's the core strength of Keysight Technologies and that is the driving idea of Keysight World India. Keysight Technologies is a world leader in electronic measurement offering a complete stack of test and design solutions to manage the entire lifecycle. You think of any area, be it simulation to R&D, design verification and pre-conformation, conformation, manufacturing, deployment, or service assurance, Keysight ensures to be the first choice.
Keysight World India
Sudhir Tangri, VP & Country General Manager India at Keysight Technologies says,
"Since customers play an integral role in the success of Keysight, Keysight World helped in bringing our customers together and served as a platform for them to network and exchange ideas. At Keysight, we believe that these seminars add value to our customers and their businesses."
Sandeep Kapoor, Director Marketing (Europe, MEA and India), Keysight Technologies says,
"The program was designed to provide experiences through real-world product demonstrations, technical presentations, and networking among industry experts. Keysight World was a great platform to learn from industry leaders and technical experts about the latest industry directions and technologies. We saw a lot of interest from our customers and industry experts in Keysight World. We had a strong panel of speakers who shed light on innovative solutions and topics that are key for our stakeholders."
The key focus areas of Keysight World India are 5G Technologies, Aerospace and Defense, Automotive & Energy, High-Speed Digital & Data Center Infrastructure and Network & Security Test. There's a complete paradigm shift in all these industry segments with a high demand to innovate to market faster. Some of these include keeping up with network data speeds – 400G and beyond, test considerations for next-generation WiFi, Automation, to name a few that were topics covered in the sessions at Keysight World India. To listen to the global experts who spoke at Keysight World India, you can switch to the podcast here. These experts include:
Sandeep Kapoor, Director Marketing (Europe, MEA, and India)
Donna Majcen, Vice President, Global Field Marketing
Angel
Vince Nguyen, General Manager – Aerospace & Defense Business
Michael Raser, Business Development Director, Automotive & Energy Solutions
Brigham (Brig) Assay, Director of Strategic Planning, Internal Infrastructure Solutions
Eric Taylor, Vice President, Managed Services Division