Mar 25 2016 7:50PM GMT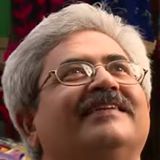 Profile: Jaideep Khanduja
Tags:
The key factors ensuring project success must be imbibed well.
Project teams learning faster the key factors ensuring project success, succeed well.
There are many key factors ensuring project success. These factors must be imbibed well in order to attain a consistent success rate. Project teams that focus on learning the key factors ensuring project success faster succeed well in most of their project unless crossed by an unanticipated heavy risk. Let us understand what these keywords are. The post has been written considering overseas projects as well. The factors work equally well for very tight timelines and stringent activities. Here is the list of these key factors ensuring project success:
Leadership: Leadership has to stay in the picture throughout with a lot of action in their kitty. It will be incredible if the leadership demonstrates their skills relevant to the project so as to keep the momentum alive. Remember that expectations and delivery is a two-way road. What you expect from your people down the line must get delivered for them to survive. At the same time, they also expect the same set of competence at a broader level in you.
Team Composition: Be clear on what you will need on the journey. Ensure every team member is competent enough to deliver. You need some people with a single critical skill, but at the same time, you need to include some multi-skilled people in the team. Remember that less skilled team members will impact heavily on you. You will be creating a large buffer to cover them up. Better to take more experts able to deliver unfailingly.
Resources: Be it an on-shore project or off-shore, resources are critical. A cut in resources means wasting skill you are carrying with you. Here you can add as much buffer as you feel necessary.
Setup: Small things like ambiance, seating, cleanliness, facilities need to be in place in a best possible way.