Jan 28 2011 11:22AM GMT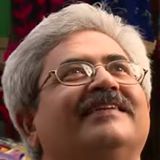 Profile: Jaideep Khanduja
Lean and Agile are two keywords being widely used nowadays in most of corporate world engaged in production or development work across the globe. Let us see how these two terms fit in quality assurance and control of software development in software industry. Main focus of Lean lies on flow of development or production of software whereas Agile talks about initiatives taken in adapting change. The difference holds valid for both scenarios whether we talk about software agility or business agility.
In a better perspective if we see, when we talk of focusing on flow, it implies to an effort to inculcate an ability to adapt to a change. On the other hand the purpose of focusing adaptively to responsiveness requires an in-depth analysis and focus on flow. So in a way both are tightly integrated to each other even being two separate entities and may lead to a similar end result.
Agile software development methodology stresses more on highly matured teams. So much so highly matured that there is a very high level of trust between management and teams. The management empowers teams to an extent that none of the management personnel interferes or questions the functioning of teams. Teams in turn give a very high level of transparency to keep noticing team's regular measurable results.
Most of advanced organizations engaged in software development business prefer to adopt agile methodologies to reap benefits of it in real sense. Lean is mostly adopted in a manufacturing environment so as to gain scaling across enterprise to optimize value stream.
Focus of Lean is on PROCESS more than PEOPLE whereas Agile gives precedence to PEOPLE over PROCESS and tools. Lean is a method of scrutiny of process on a regular basis. Purpose of Lean is to eliminate waste so as to deliver efficiently and quickly.