Sep 24 2016 8:29PM GMT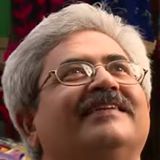 Profile: Jaideep Khanduja
Tags:
Whenever you plan you can look into these key considerations to start business pṛocess automation. One thing is there that you must take a note of. That it is not possible to automate every process.There has to be a proper assessment. And this is true for each process. Some processes might not be appropriate to automate. And in fact, there will be some processes that you will find difficult for complete automation. That is why it is important to learn key considerations to start business process automation.
In-depth analysis of the processes is important as a part of key considerations to start business process automation. Key users ar the right candidates for such probing and understanding. They will be able to point ou many insights. How many times a process require deviation? How much repetition? Who approves deviations? Who analyzes the repetitive jobs? These are the important insights. Any automation must result in cutting the workload. In fact, it must free up staff time. And they must utilize this free time in carrying out other activities. Those activities that require their skills and experience. As a matter of fact, the whole setup must become more efficient and productive.
Key Considerations To Start Business Process Automation
Automation without gathering complete information from respective key users might go waste. As a matter of fact, this information includes complete process knowledge. Always take them along during the automation journey. Otherwise handing over a system at the end might not get you proper results. Their consent is important. They must get training to get conversant with the new system. A proper hands on is important in tat regard. It helps them in using the system effectively and efficiently. This, in turn, ensures a smooth transition. Definitely, there is resistance fṛom user for any change happening. One reason for this is losing importance in the organization. But this is not true. They must understand the new system will increase their efficiency and importance.
In fact, the management always seeks results. Especially whenever there is an investment. Implementing BPA involves investment. Therefore, it is important to monitor the progress of automation. These key considerations to start business process automation are always helpful.