Apr 29 2019 5:30PM GMT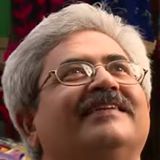 Profile: Jaideep Khanduja
Tags:
Dr. Joseph Juran is known for his quality trilogy that consists of quality planning, quality improvement, and quality control. All three are sequential. This is a cyclic process. Because there is no end to quality improvement. The more you go deep, the more you think, the more ideas you get to improve it. For every improvement thus, there has to be a proper plan and execution. Mere execution doesn't add value to life unless you find out ways to sustain those improvements. Those improvements, in fact, are not for one time. Their sustenance is more important. As a matter of fact, you can move to the next level only if you are able to sustain on the current level. Falling back below will cause deterioration.
Here are some famous quotes from Dr. Joseph Juran:
"All improvement happens project by project and in no other way."
"Goal setting has traditionally been based on past performance. This practice has tended to perpetuate the sins of the past."
"Without a standard, there is no logical basis for making a decision or taking action."
It is most important that top management be quality-minded. In the absence of sincere manifestation of interest at the top, little will happen below.
Quality planning consists of developing the products and processes required to meet customer's needs
Joseph Juran
A good rule in the organizational analysis is that no meeting of the minds is really reached until we talk of specific actions or decisions. We can talk of who is responsible for budgets, or inventory, or quality, but little is settled. It is only when we get down to the action words-measure, compute, prepare, check, endorse, recommend, approve-that we can make clear who is to do what.
Joseph Juran was born in 1904 and he died in 2008. He did a lot of work in the field of quality and quality management. He is known for advanced development of the Pareto Analysis that was founded by Vilfredo Pareto.