Nov 25 2017 8:25PM GMT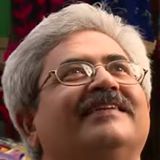 Profile: Jaideep Khanduja
Tags:
Well, you are a successful team member working on various projects from time to time. Your success is visible to everyone. And now the management thinks it is the right time to escalate your position. Thus, you rise from the position of a senior developer to a project leader. And a job transition phase starts. So, instead of your deep and singular engagement in development and nothing else earlier, now the things are different. In fact, now you have to manage a team of developers and their deadlines. You have to report to your project manager weekly about the progress of the project. This comes with a note of key deviations that are impacting the deadlines. Not only that, now you have to plan and strategize to mitigate the risks of these delay-causing issues.
Because the main idea is to get the things back on track so that overall health of the project remains intact. As a project leader, now you and your teams have to achieve all the milestones in time. At the same time, with this job transition, you need to keep the progress well in shape. Because now, you manage the success of the project and everything lies in your hands. It happens that your yesterday peers become your subordinate and start reporting to you. This is because of your position change from a senior developer to a project leader. In fact, this is not an easy situation to handle. It might become a cause of conflicts and differences between the two of you. As a result, to avoid that, you have to manage things well.
Job Transition is not easy to manage
Soon after your job transition, it is better to make the things clear right in first go. You need to make it clear that friendship remains as it is but the team will have to follow the new rules of the game. At the same time, your technical engagements will decrease. And managerial activities will increase. Now, your discussions will also be with non-tech stakeholders. And it will not be only the development team that you will manage, other teams like QC also will come in your spectrum.