Dec 20 2018 9:44PM GMT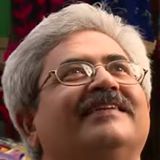 Profile: Jaideep Khanduja
Tags:
This is the fifth and the last post of Q&A with Serge Shats, Ph.D., CTO and Co-Founder, JetStream Software. Previous four posts links are here:
Post 1
Post 2
Post 3
Post 4
Q: How are IO filters used for cloud DR?
A: Here are four scenarios in which IO filters can be used to replicate data for cloud DR:
1. Business Continuity Cloud Services:
With data replication from the on-premises environment to a cloud service provider, the service provider can host a warm failover destination for the VMs running at the on-premises data center.
2. Data Backup to Cloud Object Store:
With the same method of intercepting data on-premises, the data can be continuously replicated to a cloud object store for recovery. Data may be preprocessed for the destination through the specific object store's APIs. Again, no snapshots are required.
3. Point-in-Time Recovery for Continuous Data Protection:
By replicating data in a continuous stream instead of discrete snapshots, point-in-time navigation is possible for recovery of all data up to immediately prior to a critical event (e.g., malware intrusion).
4. Cloud Data Protection Services for On-Premises HCI:
Rather than requiring a "like-to-like" model for cloud data protection, data replication from within the hypervisor itself can provide DR for Virtual SAN or third-party HCI, even if the cloud destination is running entirely different compute and storage hardware.

Q: With respect to cloud DR, how do IO filters compare to other data capture methods?
A: IO filters enable a continuous capture of data from within vSphere, which is a game-changer for cloud DR. Traditionally, organizations have looked to the cloud for snapshot-based backup, which has its place, but it is quite limited in terms of realizing true DR as a cloud service.
It's well understood that snapshots degrade application performance and by definition don't support continuous replication. The tradeoff with snapshots is the shorter you want your RPO to be, the more snapshots you create, so the greater impact on runtime performance. Also, recovering a volume from many small snapshots will increase RTO. For true DR from a cloud service, continuous data replication from an IO filter gives a better, more efficient approach.
Prior to the availability of IO filters, continuous data capture was possible, for example, by intercepting data in a vSCSI filter. This is how vSphere Replication accesses data as it makes snapshots for data recovery. The key problem with vSCSI is that it's a private API intended for VMware's use, and VMware provides no guarantee of support for third-party technologies that use vSCSI intercept.
Another approach to continuous data capture is to install agents inside the VMs to replicate data in a stream. While this method can achieve RPOs of just seconds, it is an agent-based solution, which may raise concerns about security and compatibility.
Lastly, virtual appliances typically run within their own VMs, so they are broadly compatible, and they generally don't take snapshots, so they can stream data. The problem is that they either stand in the data path itself, introducing IO latency, or they require a filter or agent to intercept data.
Q: What's next for IO filters?
A: While the IO filters API is primarily of interest to software developers providing data management services in the VMware ecosystem, interest has been growing recently, driven primarily by cloud and hybrid cloud use cases. In the future, it's not difficult to see IO filters applied for uses beyond performance acceleration, live migration, and data protection to other types of policy-based data management.
The idea of cloud services moving beyond disaster recovery and data protection solutions is feasible with on-premises IO filters enabling "X as a service" offerings, with the application of specific policies to data across an infrastructure comprising on-premises operations and cloud services.
With an IO filter in each VM on premises, a solution can intercept and process every bit of data moving up and down the storage stack, and it can help the admin set data policies for those VMs, for any type of business requirement, such as cloud cost optimization or compliance. The key is that there is no need for an external data management framework — policy-based data management can be enabled within vSphere itself — across multiple data centers and cloud services.
###