Aug 10 2017 1:19PM GMT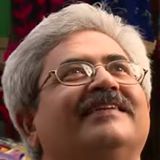 Profile: Jaideep Khanduja
Tags:
What are the key highlights of Ixia's solutions? Ixia delivers a powerful combination of innovative solutions and trusted insight to support network and security products, from concept to operation. Whether preparing for the product launch, deploying an application, or managing a product in operation, They offer an extensive array of solutions in testing, visibility, and security—all in one place.
Ixia test solutions provide an end-to-end approach for organizations to test devices and systems prior to deployment and assess the performance of networks and data centers after upgrades or changes. To verify new service implementation, new device insertion, or network expansion, Ixia test solutions help organizations perform extensive pre-deployment testing to ensure current network functions are not compromised. This testing must be high capacity and must simulate network and application oversubscription in order to stress network upgrades to their limits.
Ixia security solutions allow organizations to assess network security and resiliency by testing and validating network and security devices with real-world application traffic and attacks. Using these solutions, organizations can perform assessments before production deployment and establish ongoing best practices that harden security by assessing individual devices, networks, and data centers. In operation, their solutions monitor traffic—clear and encrypted—to keep malware out, enable security tools to be more efficient by filtering out known bad traffic, and ensure security is resilient and highly available.
Ixia visibility solutions are uniquely positioned to help organizations manage and monitor change in their networks. Ixia provides 100% access without dropping packets, as well as visibility intelligence, load balancing at line rates, and context knowledge to serve the right data to the right tool. They have a complete visibility portfolio on the market, allowing our customers to build a visibility architecture that best fits their network needs today and in the future.
Ixia's wireless and IoT test solutions address the complex challenges mobile operators face in rolling out high quality, differentiated services. Mobile operators can use their award-winning LTE and Wi-Fi test systems and services to subject devices and configurations to high stress, high-scale conditions and a wide mix of voice, video, and data applications. Operators can evaluate the subscriber experience in the face of mobility, system overload, and even device failure on a large-city scale. And with IoT test solutions, they can ensure that their Wi-Fi implementations are robust, cause no interference, and operate as specified.