Dec 26 2017 2:41PM GMT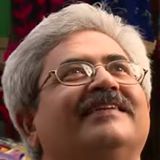 Profile: Jaideep Khanduja
Tags:
An Interactive Voice Response or IVR System is a good tool to automate some business processes especially operations. Recently I started feeling that most of these IVR Systems are not intelligent and customer-centric. It might be that the configuration is not proper though the product might have ample capabilities in this regard. Even then it is a flaw at business end that needs an attention and correction. Let me take an example of one of the largest telecom operator in India, Airtel. I am a big fan of this company. Because I am using their broadband for more than a decade with a good amount of satisfaction on a consistent basis. In fact, social media has become a magical agent in creating higher bonding possibilities between a customer and business. Now, it all depends on how brave a business is to be present and responsive on social media platforms.
Like, if I talk about Airtel, they have a phenomenal presence on Twitter. And they are quite responsive. At least, that is my experience with them not once or twice but multiple times and different reasons. So, let me take a recent example. One fine morning when I wake up I find that the internet is not working. Though the router is on, its data LED is not blinking thus indicating that the data transmission is not happening. I reboot the router just in case there is an initialization issue, but the situation remains same. I call their support number for technical support and the IVR system begins. Since it was around 7.30 am probably their staff was not available to take a call but the system keeps telling me to hold on and some technical person will connect shortly. I waited for 15 minutes but to no avail.
An IVR System can be made much smarter
Those 15 minutes were quite irritating that resulted in a tweet to the company. Immediately I get a call. Someone at the other end politely informs that there is a breakdown in my locality and by 1.30 pm the internet will start working. Since I had an alternative backup plan in place, it didn't affect me much. So I request the gentleman to note down a couple of suggestions regarding their IVR system. Firstly, when I called from my registered number, the system knows who I am and from which locality am I calling. Hence, it can intelligently tell me that there is a breakdown in my locality that will be rectified by such and such time.
Secondly, when there is no technical person on the seat, the system should not put me on hold. Rather there should be a mechanism to inform the customer and get a call back as soon as the technical person arrives.