Jul 28 2018 9:21PM GMT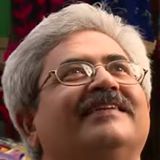 Profile: Jaideep Khanduja
Tags:
IT in enterprises always oscillates between keeping the lights on and finding new sources and ways. Where the focus stays more on keeping the lights on indicates not many innovations happening. That means the environment is more of firefighting and handholding than introducing and deploying new technologies. Between all this, digital economy and digital transformation is something that is taking place in every organization. After all growth and development are more important than managing the day to day operations. As a matter of fact, keeping lights is important to ensure smooth operations but it should not happen at the cost of high-level resources being wasted in mundane jobs. The IT budget of any organization can clearly indicate the overall health of technology in the organization. No focus on R&D, new technologies, and innovations clearly indicate lack of growth of technology in the organization.
Transformation should always be a leap ahead of maintenance. If there is a need for automation of key business processes, it should not stop because of unavailability of the budget. Mobility is another area that needs attention. There is no point in letting your technical debt increase on a regular basis. Rather the focus should be towards decreasing it as much as possible. If legacy systems are taking more and delivering less in comparison, it is high time to discard those systems. It is not wise to spend on 10 legacy applications performing different business tasks in piecemeal. And in turn consuming a large chunk of resources, time, effort, and money. The overall equation remains negative in that case raising an alarming situation for the health of the organization. The same is true for legacy infrastructure. After all their upkeep means recurring investment.
Top IT priorities for 2018 Has Security on the Top
Other top IT priorities include hyperconvergence, security, big data, analytics, Artificial intelligence, machine learning, etc. Obviously, one size doesn't fit all. The priorities will shuffle according to the nature of the business and other key parameters.