Nov 14 2017 9:47PM GMT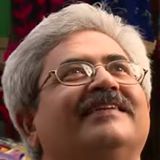 Profile: Jaideep Khanduja
Tags:
An Interview with Danny Santee, Enterprise Systems Supervisor, Information Technology, City of Aurora
Tell me a little about the City of Aurora and its priorities.
DS: As the 3rd most populous city in Colorado with over 350,000 people, the City of Aurora has over 3,000 employees who together adhere to four core values: integrity, respect, professionalism, and customer service. The City of Aurora's guiding mission is to be an innovative national leader across all facets of local government. This means not only ensuring that the city is a safe and desirable place to live, work, and visit, but also maintaining a superior civic infrastructure.
In terms of infrastructure maintenance, what role does the IT department play?
DS: The City of Aurora's IT organization supports every single city department, some of which include police, fire, safety, 911, city management, and parks and rec. We have two true datacenters that support our employees' IT requirements, and we also maintain around-the-clock access to our public website for city residents and others who wish to visit. Our datacenters support a wide range of standard city management applications, which include everything from computer-aided dispatch, geography information systems, financial and payroll systems, and police records management to water and facilities management, building permits, tax and licensing, golf and recreation registration, storage and management—the list goes on.
What challenges has the City of Aurora faced in supporting all city departments in terms of its data centers?
DS: The city's datacenters supported a storage area network (SAN) that was both oversubscribed and thinly provisioned. Back in 2005, Microsoft SQL Server sprawl had started to reach unmanageable proportions. Back then the IT team had turned to what at the time was a relatively new technology, VMware, to try to address the problems. This solution involved virtualizing about 80 percent of the city's servers. The city also turned to PolyServe to address the issue—but recently, PolyServe was end-of-life, so we needed to find a new solution.
How did you go about identifying another solution that could help with SQL Server management?
DS: As soon as we found out that all product updates and support for PolyServe would be eliminated we started exploring other options. We knew our datacenters would continue to grow and that we would continue to need to add and refresh infrastructure and applications. We were guided to DH2i (www.dh2i.com) by a very helpful HP Support Manager who recommended we check it out. DH2i—which was co-founded by two senior members of the PolyServe development team—was a relative newcomer to space. But the HP Support Manager said he thought the DH2i solution offered an even more powerful solution for SQL Server management and could overcome the PolyServe technology's flaws and shortcomings. So as the Enterprise Systems Architect, I immediately reached out to DH2i to find out more about whether this solution could work for the City of Aurora.

How did you make your final decision?
DS: After a few exploratory calls, we learned that we could start out with a "try before you buy" 30-day evaluation program, which really helped our IT organization decide to pull the trigger. So during this trial period, we used the DH2i solution on our three Dell Sandy Bridge Servers, each with two sockets and eight cores per socket, plus hyperthreading. This totaled 32 CPUs per server plus 128 gigabytes on each. The testing period was a success, so we moved forward with the DH2i solution. It initially went live to support our fleet systems, which are responsible for the city's cars and trucks inventory—as well as maintenance and repair records.

In upgrading to this more advanced system, were cost a concern for the city?
DS: Yes, costs were definitely top of mind since our goal is always to save our residents money and spend the city's budget wisely. Fortunately, the reasonable costs for the DH2i solution were part of what made this such a huge win for the City of Aurora. First, we were very happy with the licensing model since we could run multiple instances. For SQL Server 2012, based on our purchase window of SQL Server 2008 R2 with SA, we could grandfather-in socket purchases, which meant all sockets would receive a free upgrade.
How did the costs compare with your previous solution?
DS: We saved a lot of money with DH2i since the licensing costs for SQL Server on VMware were crazy! Specifically, the Enterprise Edition cost four times the amount per CPU, despite the fact that from a functional standpoint, we really only needed the Standard Edition. This model just didn't fit for us since it's a priority to spend our citizens' money wisely. We don't have the silo mentality that many still have of "if you are doing it for your VMware, then do it for all your databases." In terms of a specific cost comparison, using a VMware-based solution with hardware, Microsoft SQL Server Enterprise Edition, plus software support would have cost us around $750,000. The DH2i solution cost less than one-quarter of that.
Besides the cost-savings, are there other benefits that the city realized from switching over to the DH2i solution?
DS: Today, not only are we achieving cost reductions of over 70% due to Microsoft SQL Server sprawl being eliminated, servers being fully optimized and licensing costs were basically cut in half. Our database administrators are much more productive, we've achieved much greater utilization of our infrastructure and our systems are more highly available.
Can you share some specific improvements that led to these positive outcomes?
DS: I'd point to three very tangible improvements that led to this:
First, the new solution overcame the restrictive Microsoft SQL Server deployment model, since DH2i's InstanceMobility feature removed the rigid binding of one instance to one server. We can now move instances more quickly, reliably, and safely.
Second, the new solution enabled affordable and reliable high availability. DH2i uses prioritized failover and other advanced features to ensure the highest levels of availability without requiring expensive hardware or Enterprise SQL Server licensing.
Third, DH2i delivers the fastest and highest level of SLA assurance by enabling dynamic, automated load balancing of SQL Server instances to servers with the lightest workloads.
In short, we've been able to practically eliminate the time needed for labor-intensive "firefighting," so to speak, when it comes to IT support in these areas and instead rededicate the resources toward activities that support and enhance the IT services provided to the city departments that also benefit the people of the City of Aurora.
What are your future goals in relation to SQL Server management?
DS: The City of Aurora currently has 9.56 Terabytes of SQL Server on our DH2i solution. Our Compellent SAN, which is where the production DH2i software is configured, is using all 3 tiers with our SQL. We place Logical Logs in our Write Intensive SSD Tier 1. We use both Tier 1 and our Read Intensive SSD Tier 2 for our databases. For our large blob-spaces, we additionally use the 7.2K HDD Tier 3. We just successfully finished upgrading 13 of our DH2i SQL instances to three new Cisco UCS B200 M4 Blade servers each with 256GB of RAM 2 Sockets with 8 cores each plus hyper-threading running Windows Server 2012 R2 Standard which can host SQL Server 2008, 2012, 2014 and 2016 (as we licensed Standard Edition of SQL Server 2016 per core). We're excited about the future with DH2i on board.