May 24 2010 11:18AM GMT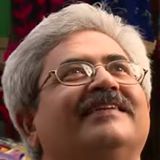 Profile: Jaideep Khanduja
Earlier IT organizations used to focus on technology and its synchronization with internal needs. But this focus has steeply shifted to an in depth selection of right technology out of all possible available in the market and its maximum utilization to cater to the end users who in turn use these tools to manage, control and enhance their service to internal and external clients.
This is where Standards come into the picture. Global standards help in meeting internal as well as external customer's expectations. Standards chosen must be such that they meet today's and tomorrow's challenges to cater to the business needs. It should be based most comprehensive and widely accepted framework globally. It should be flexible yet filled with best practices to chalk out your own path to excel in both world's expectations to help you in delivering the best practices based services.
Like any other large sized product, it has to be implemented in steps. It cannot be done in a single step. A mapping with the existing and future business needs with the best practices available is important for which the needs are to be indentified very clearly and correctly. For any organization, its business needs are unique and hence should be the strategy to adoption of best practices.
The benefit of such an approach is that it helps in ensuring expected level of service with a high level of consistency.
It will also help in achieving highest level of internal and external customer/ employee satisfaction as well as will in lowering in the cost of service thereby increasing business value and reputation.