Nov 24 2011 6:13PM GMT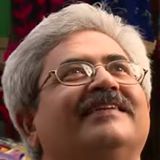 Profile: Jaideep Khanduja
A big corporate starts new business and hence a new company takes birth. Though it is a new setup, there is a mix of old and new employees and similar is the case with business processes. Some old processes are adopted as it is, whereas some process are formed totally newly based on the learning from old processes existing in other business. Even with a lot of hiccups sometimes processes keep on lingering in an organization for two reasons – one, it has become too complex that thinking of an alternative becomes a big pain. And two, even if the process is staggering it has gone into the blood of employees and hence is not treated as a drop case.
So in the new organization when new setup is taking place, it is the function heads who try to spoil the show by means of taking shortcuts in established or newly defined processes in order to over-show their efficiency and over-knowledge. This works sometimes, but only for a short period and that too if the management is blindfolded. Otherwise if management is awake and is also aware about the processes in depth, any kind of shortcut can easily be caught. If a shortcut is caught and alerted or warned sternly, a clear cut message goes across the board that none of the unwanted shortcuts shall not be tolerated.
It is not only the management who is supposed to monitor any irregularities or shortcuts in the system. It is also the responsibility of older employees in the organization which are part of system and business process. If both are alert at their ends, nobody can make a misuse of any kind of situation in the organization.