Feb 27 2017 2:26PM GMT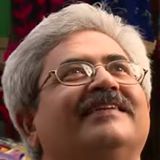 Profile: Jaideep Khanduja
Tags:
IDC's report FutureScape: Dawn of the DX Economy and the Digital Native Enterprise talks majorly about few things that are going to change the world in a big way. These are IoT, Digital Transformation, AI, Big Data, Analytics, and Cognitive technologies. In fact, most of these create the base of the IT Industry Predictions from IDC. The evolution of the third platform is on the rise. It comprises of the cloud, mobility, big data/analytics, AI, and social technologies. As a matter of fact, any enterprise committing for digital transformation will have to adopt the third platform. The size and velocity of adoption will depend on the size and urge of the enterprise respectively.
Following are the IT industry predictions from IDC:
Information-based products and services will control more than half of the Global 2000 businesses by 2020. Such companies will have to bank on their ability to build a digitally-enhanced product, services, and experiences.
Third Platform technologies and services will involve more than 75 percent of IT spending by 2019.
67 percent of enterprise spending in IT infrastructure and software will focus on the cloud.
The extent of experimenting by consumer-facing global companies with Artificial Reality (AR) or Virtual Reality (VR) will increase to 30 percent by 2017.
The AR/VR is bound to reach mass adoption levels by 2021. Over a billion users will be accessing apps, content, and data via AR/VR.
Industry Collaborative Clouds (ICCs) will reach to a phenomenal figure of 450 by 2018. In fact, by 2020, more than 80 percent of the Global 500 companies will be supplying digital services using ICCs.
More than 70 percent of the Global 500 companies will build organized digital transformation teams by the end of 2017.
The performance of any enterprise will have an additional factor i.e. its digital transformation initiatives.
One-third of health, life sciences, and consumer product businesses will start developing products and services integrating third platform technologies with the human body.
IT Industry Predictions
These IT Industry Predictions are going to be true looking at the current trends and expectations on the global front. In fact, the time is not that far.