Aug 6 2015 11:11AM GMT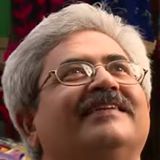 Profile: Jaideep Khanduja
Tags:
Though IT Governance has to do a lot together, both are not in the direct vicinity of Project Management. But if you think otherwise both activities stated formerly can itself be taken under project management, separately. Well, that is a different topic altogether to introspect and discuss. Here I am going to highlight the impact of weakness in IT Asset Management and hence in IT Governance on Project Management. For instance, you are taking care of a project that has just initiated and has to pass through various stages to reach to its final destination – Project Sign-off.
Your project timelines are under the clouds of bigger security threats if IT Asset Management is not there in proper shape, well managed and up-to-date. The legacy applications, systems running on outdated operating system and the older hardware in place that is not equipped well to protect itself; all are the lucrative chunks of cheese to invite cyber attacks and hence could cause a total breakdown of your network.
That is where a clear cut actionable guidance is required on IT Governance front to think in this direction thereby reducing the critical risk hanging on the neck of the business and also to ensure to get rid of frequent critical business applications and network downtime.