Nov 20 2011 1:57PM GMT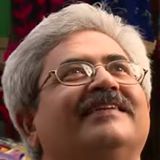 Profile: Jaideep Khanduja
I recently visited a reputed international manufacturing company having 98% revenues from exports to various countries. The setup was somewhat like 3 manufacturing units in a major metro, creating a sort of zone. Another manufacturing unit was in a far off place taking 4 days to reach by road (though aerial connectivity is there from metro to that city, 4 days is just to give an idea of the distance between the two locations).
Four years back ERP was started (one of the frontrunner ERPs through one of the most successful implementation partners), in one out of the three metro units mentioned above. This unit that was chosen for implementation was the major revenue earner out of all the four units. Idea was that since is it most profit making unit, earning higher revenues than any other unit; based on these facts it was presumed that this unit will have best of the people among all units and hence there will be 100% successful implementation.
A big named ERP and the most successful implementation partner did not help to get a successful implementation among the top functional people present in the unit and hence even after four years, the story was that none of the top management reports were on ERP, most of the end reports of all functions were either on excel of on legacy software and overall it was a big chaos, frustration and disintegration. Group it was in a big dilemma on how to make this big investment a success.
Any inputs?