Jun 15 2019 9:45PM GMT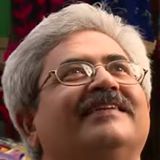 Profile: Jaideep Khanduja
Tags:
I am sure keeping a track of IT Assets in the organization is a big pain for all IT Heads. There are assets that are in use. There are assets that are there as standbys. And then there are assets that are old, obsolete, or out of use that are lying idle in some storeroom of the organization. Losing a 1TB laptop with no data in it is not a major issue. But losing even a few MB of data that is crucial and confidential can create a big issue that might lead to a loss of reputation and finances. All this makes a comprehensive view of IT Assets, their activities, and their movements more important. There is nothing like it if the solution comes from one of the top leaders in the industry and that too free of cost. Cynet recently launched free proactive visibility solution.
This Proactive Visibility Offering from Cynet is for a comprehensive view of IT Assets of your organization in a real-time environment with all checks and alerts in it. The tool is equally beneficial for service providers as well as enterprises. Whatever you can think of is there in it with detailed inventory reporting and attack surface elimination. This is an on-demand solution empowering an organization to enhance security and productivity tasks on an ongoing basis. In fact, IT/Security decision makers find it an effective catalyst to the tools they use in giving comprehensive visibility to boost critical IT operations and productivity of both end users as well as service providers. The rate, intensity, and severity of cybercrimes across the globe are increasing at a tremendous pace. In a span of the last four years, the cost of cybercrime has increased 4 times which is an alarm raising situation.
IT Assets
A recent research report from Juniper titled The Future of Cybercrime & Security: Financial and Corporate Threats & Mitigations estimates the total cost of cybercrime to exceed $2 trillion this year. Larger the attack surface in an organization larger is the number of points or attack vectors hence large is the scale of threats or vulnerabilities arising out of it. A professional hacker or cybercriminal needs just one of these points to penetrate your organization's databases. A recent research shows around 60 percent of organizations across the globe have over 100,000 folders open for every employee. Cynet's Proactive Visibility empowers security administrators to enhance the efficiency of security monitoring workflows.
Eyal Gruner, Founder & President of Cynet says,
"There is a critical need for a single-source-of-truth where users get a complete visual of both positive and negative actions/processing taking place across their centralized or distributed IT infrastructure. Our free Proactive Visibility Experience delivers the operational reality of having all of this data available with the click of a button, allowing for accurate data-driven decision making."
IT Assets
Key components of Cynet 360 Security Platform includes Cynet Proactive Visibility, Attack Protection, and Response Orchestration. It integrates various globally accepted technologies like NGAV, Network Analytics, EDP, UBA, and deception. As a matter of fact, Cynet is the first vendor to integrate all the essential breach protection possibilities. These consolidated capabilities are then applied to the complete internal environment in a single interface.
"It's a rather worn-out phrase that you can't secure what you don't know, but it's true all the same," added Gruner, "We're really able to boost organizations in the right direction with our highly available, high-resolution knowledge of the user's environment. Use of the Proactive Visibility offering is the equivalent of a good opening move in chess because it narrows down the risks that user's face and enables the enterprise to focus on what really matters."
Gruner concludes.
Whether you are an end-user organization or a service provider, to gain a 14-day access to Cynet 360 platform that includes full visibility into your IT environment, IT Assets, host configurations, user account activities, installed software, network traffic, and password hygiene, click on the link: free access to its end-to-end visibility capabilities.