Sep 24 2008 10:39AM GMT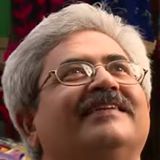 Profile: Jaideep Khanduja
Let us understand what is the purpose of bugs report or defects report? Is it serving its purpose? How much?
The purpose of a bugs report or defects report is to make the intended recipients of this report to understand each and every bug reported in its perspective view. A bugs report has to be quite elaborative in explaining the developers if any business or customer requirement has been failed to meet or has been built wrongly.
Logically defects or bugs report is a report card of testing process. This is the only way to find out how extensively and perfectly testing has been performed. How well have the business rules and customer requirements been understood by testers is reflected by the test cases performed. It also reflects how well Business requirements or customer requirements been documented.
The bugs or defects report not only reflects the total health of the system built but also shows how perfectly has been the testing performed, how well the requirements have been documented and how well the documented requirements been built into the system.
The quality of the product fails its purpose if the testing is not performed well. On the other hand a good testing of a bad system will not be of much use in ensuring a perfect system meeting customer's requirements.
The bugs should be written so elaborative that they are quite clear to the development team to understand and act on it. These bug reports can be referred to any time in the future too. The more is the clarity or simulation required by the development team from testing team, the less is the purpose of bugs report being served. All it indicates is that the report needs improvement.