Apr 5 2015 3:20PM GMT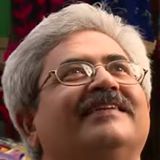 Profile: Jaideep Khanduja
Tags:
Companies in India have started adopting low-budget digital technologies for their field taskforce. These solutions could be ranging from tracking, monitoring, real time updates & incident recording, attendance, customer feedback and so on. As per a recent research report published by Jaideep Mehta, IDC India, Managing Director, talks about an adoption of digital technology for critical activities in a simple yet achievable manner thereby resulting in an increase in productivity and business results.
The report published in The Hindu Business Line is about a logistics company that deployed a system to track their workforce in monitoring if the deliveries happen in time as per the plan. This monitoring happens in real time by means of simple Android devices and any deviations are alerted in real time. This simple mechanism helped the organization to increase productivity by 33% and the deliverables per day gained by 25% per taskforce. All this magic happened within three months of the adoption of this mechanism.
A similar case is about an investment bank offering loans and funds for various purposes, online. The CEO of this bank decided to deploy an online video chat system for a real-time interaction between bank officers and with their prospective customers and it did wonders. This kind of engagement started bringing fruitful results within no time of its adoption.
What we see here is that the same digital solution will not work for all but definitely the relevant adoption can do miracles. Are you ready for this digital adoption/ digital transformation?