Feb 9 2011 10:47AM GMT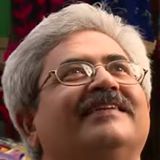 Profile: Jaideep Khanduja
Is QA, or for that sake QC, an expense or an income for an organization engaged in software development commercially. A step further would be to ask if software development itself is an expense or an income for the same organization. No software is built for charity purposes by any organization for a longer period.
It can be done only in a hypothetical situation for an organization having a regular funding from some other source or another group of the organization. Otherwise an organization having infrastructure and people in place to run a business cannot afford to keep developing software applications without any sales targets with stipulated time frame in mind.
Coming back to our point if QA/ QC costs being incurred for software application development and trying to find out how these expenses are accommodated. To ensure that the right product gets launched in market with least negative impact on organization's reputation due to application failure, its thorough testing becomes prime goal for any organization prior to its launch in the market. Formidable reputation jerks at a later stage after launch of product in the market cause much severe damage as compared to the expenses incurred well in time to ensure perfect quality of a product before it is launched in the market.
If quality of a product is achieved by any organization for their product to be launched in the market as a signal of obligation to their customers, it is a fake call. It is actually for their own sake that organization spends on ensuring best quality product getting developed in their process of development lifecycle.
Costing of a product must be done accordingly to accommodate expenses incurred on quality of product during development and deployment phases.
A good quality product always brings back hike in reputation of organization and increase in order booking from further new customers. It is overall quality of product that returns back higher organizational income in terms of high volume sales and more orders for their loyal customers. Trust and loyalty go hand in hand. Organizations that are able to build good amount of trust with their customers get their loyalty in return. This all pays in manifold that sometimes goes unnoticed by the organizations.