Jul 26 2015 12:54AM GMT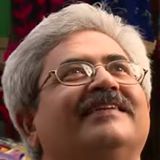 Profile: Jaideep Khanduja
Tags:
No technology in project manager's life can relieve him from efforts required in Quality Assurance. Quality Assurance is all about building quality processes that need to be adhered at relevant checkpoints. It is something like a check post after every few miles covered to ensure right passengers in the right vehicle adhering to all norms set for the travel of journey.
The two major differences between agile and legacy project management are –
1. The quality is not to be checked at the end of product completion. Rather is it required to be checked at every iteration. No code piece is to be released unless it has passed through the required quality norms. Who does it and ensure 100% compliance is another thing. But it has to be done means it has to be done. Whereas the norms and processes are to be the responsibility of quality assurance. It is the quality control that follows it. Quality Assurance ensures it is followed and all disciplines related to this are adhered to.
2. Another difference is the engagement of the customer. In Agile, the customer is required to be part of requirement finalization and reconfirmation at every iteration. Any changes required in the requirement are to be proactively taken up by the development team at the beginning of any iteration rather than doing a postmortem at the end of it. The customer is also required to be an integral part of testing and sign-off of each set of code at the end of an iteration cycle.
The integration of all iterations and the complete product testing is of course done at the end of all iterations. But it definitely reduces the quality issues by at least 70%.