Feb 21 2017 12:23AM GMT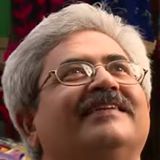 Profile: Jaideep Khanduja
Tags:
Is NFC IoT. Somebody asks this question on Quora and the question lands in my mailbox because of my subscription on few keywords. I have done few pilots on NFC and hence feel confident in answering queries on NFC. IoT is again my favorite topic. A lot is happening in discussions and perhaps in actions when we talk about IoT. But as of now, this all seems to be superficial. If it is not able to solve existing issues then it can't talk about the solutions of future. NFC i.e. Near Field Technology is not IoT i.e. Internet of Things. NFC can help in creating IoT. And when we say IoT it is nothing but smart cities, smart homes, smart buildings, smart nation, and so on. IoT is all about real-time communication between various devices. Though it is much beyond merely enabling devices to talk to each other.
Is NFC IoT?
As a matter of fact, the question Is NFC IoT is good for clarity point of view. One is technology, and the other is the solution. NFC is a technology that makes an active device, say a smartphone, talk to a passive device, say a tag. Now, IoT is all about connected devices. So if you are able to make your home devices as active or passive devices so that they can communicate to each other, you can achieve IoT to a larger extent. It is useless if devices talk to each other and do nothing beyond that. It is useful only if they are able to pass useful information and create alerts in case of any deviation. Can NFC make it happen? Then the answer is 'Yes'. So can NFC help in building IoT? The answer is again 'Yes'.
Is NFC IoT? The answer is 'No'. NFC is a technology using which we can build IoT. In fact, NFC can make IoT happen with the help of devices.