Dec 25 2014 12:45PM GMT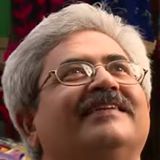 Profile: Jaideep Khanduja
Tags:
Big Data is really big, and is definitely necessary, but not for all industries and businesses. Big Data is a huge collection of relevant data from various sources. The relevance has to be very clearly defined for whom it matters to go into Big Data. Sources could be enormous, so one must be clearly able to draw out the limits of sources. This data in any case is huge than you can imagine.
Complexity of Big Data lies in various factors – the volume of this data itself is too huge. Moreover it comes in structured, semi-structured and totally unstructured forms. It is a big task to segregate important data from the total chunk. All this can though done through various apps available. The main property of Big Data is the way data is processed through normal data processing apps. There are n number of challenges that come along with the task. First and foremost is the relevance – required for what purpose and for whom. What business benefits it is going to bring in? Analytics for Big Data is also a big task, storage is another. Security is another aspect to look into.
One thing is for sure, if you are in the segment where Big Data plays a big role in defining your business dynamics, and if you are not into it, probably your competitor will be analyzing your big data.