Jun 28 2015 12:16AM GMT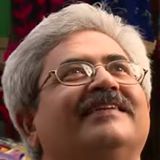 Profile: Jaideep Khanduja
Tags:
One of the question I asked, in an interview with Irum Zahra, an author from Pakistan, is based on managing her writing projects. I asked about her strategy formulations on planning, scheduling and monitoring her writing commitments, and her answer emphasized mainly on the fundamental realities of project management – project scope, milestones, work breakdown structure and timelines.
Without a project scope, you as a project manager would never be able to chalk out your milestones. Remember that the basis of your project scope is your customer. Get your customer requirements signed off, otherwise project scope will have a risk of higher than the permissible range of variations at a later stage. There is a rule of the game and that is – you can manage higher variation at an earlier stage of the project but at a later stage, even a small variation may create a higher risk of shattering your project timelines.
so once your project scope is clear, you can draw out your project milestones basis which it becomes simple to build the work breakdown structure. For each element of WBS, there has to be a timeline.