Mar 31 2017 3:42PM GMT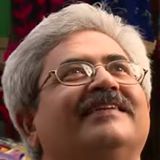 Profile: Jaideep Khanduja
Tags:
A recent survey of Ireland chapter of Project Management Institute (PMI) brings out stunning results. It says a majority of Ireland project managers fear a Brexit skills shortage. There is a serious shortfall in availability of skilled project managers according to industry leaders. Probably this is one of the major risks that is resulting out of Brexit. 60 percent of project management leaders participating in this survey say that there is a lack of enough experience in Irish project and program managers. And hence, the existing lot will not be able to fulfill the current need of project management professionals for the nation. In addition, more than 70 percent of the respondents in the survey say that the scenario is going to be further complex. The gap is increasing at a considerable pace and hence increase the risk in the shortage of Ireland project managers.
The concern is definitely serious when it comes from the horses' mouth. As a matter of fact, there are certain more serious revelations in the survey regarding Ireland project managers. Because two in three respondents feel a rise in the need of the level of resources to complete projects in the coming year. There are more than 50,000 project management employees in Ireland as per latest estimation. These include sectors like finance, construction, pharmaceutical, manufacturing, IT, and public sector.
Ireland Project Managers
Niall Murphy, President, Ireland Chapter of PMI expresses grave concern regarding this wide gap in skills. Regarding Ireland Project Managers, he says, "Project management will be instrumental in navigating this uncharted territory that is Brexit, from managing a company's future trading relationships with the British market to working with major financial institutions who are expected to relocate here." He further adds, "Without a sufficient supply of skilled project managers nationwide, there is a concern that projects will not be effectively delivered. This shortage needs to be tackled, as it will ultimately affect the Irish economy as a whole,"
Definitely, the current scenario of Ireland Project Managers is taking a serious turn. It needs immediate attend to stop damage to projects.