Oct 14 2012 5:48PM GMT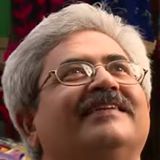 Profile: Jaideep Khanduja
iPhone 5 has been in news right since its launch was announced. Lot of news, articles, reviews and comments were there all across the world – some talking about its excellent features, some about the removal of Google Maps from iPhone 5 and insertion of Apple's own map application pre-installed in the instrument. There were long queues and advance bookings so as to grab the piece during first 2 days of its launch. People from remote locations had camped and spend nights outside the stores to grab the piece on its launch date.
Well this news is not too good for Apple's iPhone 5. The supply is getting affected due to some consistently serious issues arising during its quality inspection before the lots are sent outside the factory for sales to its various stores.
There is a reported crackdown happened at Foxconn Technology Group. Reportedly there are evidences of scratches and nicks on the pieces and that is what has caused the rejection of these pieces at quality station. With its launch not gone too far, happening last month only; and the demand getting higher and higher everyday, this issues is affecting the supplies of iPhone 5.