Dec 2 2019 1:21PM GMT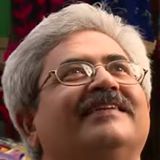 Profile: Jaideep Khanduja
Tags:
If you are in e-retail or e-commerce business at whatever scale, this article is for you. In today's business culture and market dynamics, almost no e-commerce business can survive without using an IP proxy network. In simple terms, what can an IP proxy network do for you? It enables you, as a business, to see what your consumers see when each of them browses the internet. It allows you to openly view the internet, transparently – basically seeing a truthful web-reality. Many or most of the global retail brands are probably already using it.
Why do you need a transparent view of the internet?
For the most straightforward needs: To gather information that is openly available to your customers and to learn and understand your customer and peer online interaction with your offering, your competitors' offering and your product. This is crucial business intelligence that cannot be ignored.
Every organization knows and understands the value of data. Today data is the most critical element to help you gain a competitive edge as well as continuous market traction and profits.
For example, as e-commerce brands, the most important thing is to understand how do your competitors' price similar products to yours and how are they selling them in every geographical location; country, city, etc.
All brands are collecting data, but it is significant to know how many have relied on timely, accurate decisions based on the right data. No brand can survive today without practicing this as their everyday data gathering routine. Most of today's data is available online. But as a fact of life: if you are not collecting data accurately, leveraging the ability to see it from the customer's point of view, your data may be meaningless.
Many brands feel they are 'seeing what their customers are seeing' but actually they are not. In fact, they can't because they are often using irrelevant or outdated data that will never provide them with a real truthful picture. To achieve that with 100% accuracy, you need an IP proxy network.
Let's go a little deeper. Most e-commerce studies predict the e-commerce domain to grow at least at a pace of 20% touching $3.5 trillion by the end of this year. As you know, this sector is facing the roughest and toughest competition. These days, in order to meet the fierce growing competition, brands have no choice to deliver more than their customers expect. Without that they won't be able to survive and thrive in this competitive ecosystem. To exceed their customers' expectation, they need online personalization and localization.
Without offering a customer a special offer, a personalized deal, or a localized choice, it is difficult to win over a customer. This is why every business needs a continuous stream of data. For instance, a global supermarket chain having their presence in almost all countries across the globe has to go local while maintaining their superior global qualities. It needs to check, for example, the pricing of a product on its main competitor's portal. Both businesses are selling in the same town. For the business it is important to access its competitor's website to gain some insights on pricing, offers and deals and then reset their pricing and catalogue of offerings accordingly.
To ensure you keep attracting customers to your website, this is a must. If a business or this supermarket chain, as an example, attempts to check this kind of data online without any help, it will most likely be blocked or served misleading content. This is what usually happens when a business tries to access its competitor's website. On the other hand, the typical consumer (regardless to location) is able to browse both websites without any hitch.
A customer can always browse different online retailers to compare prices and get the best deals. That is where a dire need arises for a brand to step into the shoes of its consumers or prospective consumers and see what they can openly see. Businesses that are not aware of the benefits of an IP proxy network go for various investments with little to no results. Like some brands, they buy IP addresses in bulk just for the sake of exploring competitors' websites. In the past this served all brands well but today it won't be productive. A competitor's website is usually smart enough to identify data center originated IP addresses and block them in one go. The same happens to a competitor when it views another brand's website with the help of a pool of IPs.
This recent development has prompted many global brands to start using IP proxy network to collect this much needed competitive data.
Let us understand it more clearly. A quick reminder, when a brand uses an IP proxy network, it allows this brand to gain access to competitors' websites through these open pathways and openly view the website just as their consumers would. With an IP proxy network one can adjust it and view the internet through different locations, devices or ISPs, depending, of course on business requirements. With the help of IP proxy network, this brand will be able to re-route traffic in a small district in India and check its competitors' prices in that particular district in an open and transparent manner.
Important to note that to use an IP proxy network, a brand must go for a suitable vendor whose consumer IP addresses have been obtained through a global voluntary opted in. These millions of consumers have willingly opted-in in return for benefits such as ad-free applications. They can also opt-out in any given time.
What other types of businesses can benefit from an IP proxy network? Well, the answer is any and all. When we talk about a brand, we relate to multiple types of brands such as, travel, hospitality, social media, food, advertising, etc. who can and are benefitting from IP proxy networks.
An IP proxy network enables an open web environment. It is beneficial for multiple business needs and not only for comparing prices. It goes beyond this. It can help in verifying advertising campaigns and protect consumers against fraud, it can test a website's responsiveness globally and much more. As a matter of fact, this may be the ultimate technology for the best consumer experience. A recent study reveals that more than 90% of consumers switch and stick to brands providing them with relevant offers, deals, and recommendations. Similarly, in travel industry, more than 80% of consumers prefer to stick to a brand giving them a better personalized experience. In retail, it is a scenario of minute-to-minute best offers, deals, consumer packages, and products. When a business or brand is able to see what its consumers see, business decisions become faster, more precise and accurate.
This article is based on a recent study conducted by Luminati Networks, the leading IP proxy network operator. To date, Luminati provides over 10,000 customers with a transparent view of the internet.