Oct 28 2019 7:13PM GMT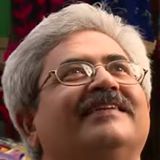 Profile: Jaideep Khanduja
Tags:
In July 2019, Frost & Sullivan published a report 'Global IP Proxy Networks Market'. The crux of the report is IP proxy network is going to be a major determinant in the existence and growth of any online business. The global market of IP Proxy Network standing at a figure of $76 million currently is to grow at a CAGR of almost 17%. By 2025 it will touch $260 million. The use of IP proxy networks is becoming essential for most of the businesses. Logically, all the online retail companies, for instance, need to study their competitor's pricing strategy for the same commodity they are launching or selling in the market to analyze, compare prices and then place their item at a better price to gain an upper edge. This can happen only if their programs can capture this customized information in a simulated manner.
Basically, with the help of IP proxy networks, the system builds an instance to behave as a user in that particular geographic location. Companies not using IP proxy networks are running their businesses at a very high risk of collecting inaccurate data that will keep them lagging behind the pace gaining them no business or customers. Luminati is the world leader in this technology. The company was launched in 2014, and in a short span, it has become the world's largest proxy network operator with a sole aim to provide an open-source data collection. The technology it developed has the power to route internet-based traffic via different touchpoints on a global network. The company enables brands to position their products as the best value option.
IP Proxy Network
Luminati's first of its kind enterprise IP proxy network empowers its customers to collect the most realistic and accurate competitive intelligence to help them manage their businesses most effectively. This is the first of its kind of technology that is helping a large number of businesses, companies, enterprises, brands, and product aggregators with an open and transparent view of the internet, irrespective of their geographic location, devices, service provider, etc. There is no other way to achieve such real-time and accurate results with the help of any other technology. With a strength of 120, Luminati is managing more than 10,000 customers across the globe. Enterprise proxy networks are increasingly becoming important to create network transparency. Use cases would be data collection, price comparison, fraud protection, brand protection, application performance, ad verification, talent sourcing, account management, and cybersecurity, to name a few.
The power of an IP proxy network is huge. It all depends on the businesses how they like to explore it, and how much they want to harness it to manage their businesses efficiently.