Sep 22 2017 2:17PM GMT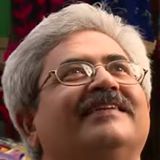 Profile: Jaideep Khanduja
Tags:
There is a lot happening around regarding the new technologies like IoT, IIoT, Big Data, Cloud Migration, Cloud Security, Analytics, and so on. For any technology to mark success, its adoption and mass engagement is important. The same us true for IoT Products too. While we talk about smart home, smart buildings, smart cities, smart transport, etc., IoT, perhaps, is the basis of all this. But before arriving at a stage where you really start working on smart technologies, a basic framework has to be in place. In such kind of project mass engagement and mass acceptance is one of the most winning criteria. And how do you achieve that? Obviously, design something that appeals to masses. And why will something appeal to masses? When they find some benefit in that technology. Because we know the power of technology. Also, we all crave for betterment in life.
IoT Products can bring revolution in life. But there are certain guidelines to that. Firstly, it is about delivery. What are you going to deliver to the customer or user? What additional services, functionalities, and capabilities will happen and how will it enhance the value of customer adoption? Secondly, any IoT Project requires some seamless outcomes. For this, you need to develop or adopt suitable strategies right from data gathering to implementation. Thirdly, whenever there is a good level of adoption and engagement you need to materialize it to study user behavior, level of satisfaction, risks, etc, and then accordingly enhance your product. User experience is the key thing in the whole cycle. Something has to be there that is beyond customer expectation. That something extra could add a huge value to customer experience. These are some basic things to keep in mind while developing the product.
IoT Products need to have a direct impact on consumer's life
Above all, it is always wise to keep looking into the future. Whatever IoT Products we talk, think, develop, or deploy, it has to have a substantial impact on consumer's life.