Aug 27 2016 9:57PM GMT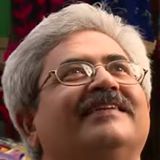 Profile: Jaideep Khanduja
Tags:
Well, if you think IoT Predictive Maintenance SOA (Service Oriented Architecture) is going to be same as of an enterprise, you are wrong. Even If it is a large size enterprise, it still can't match ITO predictive maintenance SOA. IoT Predictive Maintenance SOA will be entirely different from a regular predictive maintenance SOA keeping Enterprise Architecture in mind. Typically an enterprise or company level maintenance is taken care of by internal staff or may be a hybrid setup. Hybrid setup might have various propositions. In few cases, an external agency will be minimal, while in others it could share a major chunk. Moreover, in certain cases, some organizations outsource it completely. You can correlate it with a lift contract where the vendor or service agency visits every quarter for preventive maintenance activities.
An IoT system will be not as simple as above. It will be extremely heterogeneous. While in the case of a medium or small organization most of the preventive maintenance jobs are internal. But in the case of IoT predictive maintenance SOA, there will be a high dependency on external agencies. And that too not a single but many. In such cases, a very high level of coordination is important. In fact, there will be a large team for coordination. Definitely, if you automate this system to a large extent, then the system itself can take care of coordination mechanism. In such kind of automation, the system will generate reminders, alerts, escalations and so on.
Moreover, governance is manifold and most crucial. In fact, coordination and governance will have complete responsibility in streamlining the mechanism. Basically, IoT Predictive Maintenance SOA will involve many vendors, government agencies, private companies, and individual professionals.
IoT Predictive Maintenance SOA
In the nutshell, IoT predictive maintenance SOA is like an ocean accommodating many ecosystems. While, an enterprise architecture will vary like pond and river.