Feb 27 2017 1:40PM GMT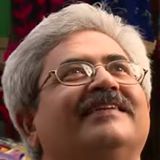 Profile: Jaideep Khanduja
Tags:
IDC says IoT and AI together can deliver wonders to IoT and IIoT projects that IoT alone can't. Probably it seems to be a fact that IoT needs AI capabilities. The conclusion arrives on the basis of research by them in this area. It predicts that by 2019, all initiatives pertaining to IoT (Internet of Things) and 40 percent of efforts in the field of digital transformation will require the support of cognitive and artificial intelligence (AI) capabilities. The market intelligence and advisory enterprise International Data Corporation (IDC) reports it in their IT industry predictions for 2017 and beyond. What it means is that IoT and AI will have to work together in all IoT initiatives to be effective in this spectrum of innovation.
Big Data is a major contributor to the flood of data. In addition, IDC believes, IoT devices and digital transformation projects will add a plethora of data to it. Therefore, it is advisable to AI technologies to filter valuable data. This itself proves IoT needs AI capabilities to a large extent in order to deliver better results. Even the developer communities are favoring to include cognitive or AI in their applications. In fact, by 2018, this will increase to 75 percent. As a matter of fact, the time is not far when prominent cloud players like Amazon, Google, and IBM start providing standard AI platforms to their customers.
IoT Needs AI Capabilities
The comprehensive report from IDC FutureScape: Dawn of the DX Economy and the Digital Native Enterprise carries all such conclusions. Frank Gens, senior vice president and chief analyst at IDC says, "We are at an inflection point as digital transformation efforts shift from 'project' or 'initiative' status to strategic business imperative." He further adds, "Every (growing) enterprise, regardless of age or industry, must become 'digital native' in the way its executives and employees think, what they produce, and how they operate. At the same time, 3rd Platform technology adoption and digital transformation are happening much faster than most expected and early competitive advantages will go to those enterprises that can keep pace with the emerging DX economy."
There are many other factors to provide ample number of evidence that prove IoT needs AI capabilities to deliver the best.