Feb 27 2017 10:01AM GMT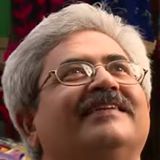 Profile: Jaideep Khanduja
Tags:
Internet of Things or IoT Infrastructure Spending is increasing. And the speed at which it is increasing is tremendous, we must admit. IT infrastructure spending that does not align with this will not suffice meaningful purposes for businesses. In fact, Enterprise IT heads have to start thinking in this direction sooner or else they will fall apart from the mainstream of business. And soon they will become an obsolete entity for their organization. And, as a matter of fact, the same will happen to the IT infrastructure spendings having no capacity for IoT alignments.
This means, your IT infrastructure budget must have a provision for IoT Infrastructure spending. Whether it is a service organization or a manufacturing business, all need such provisions. This emphasis comes from a recent research from International Data Corporation (IDC).
On the same lines, an IoT IT Infrastructure survey shows similar trends. It concludes that IoT data management, improved business offerings, and IoT networking components are the key focus areas to embark your IoT initiatives. These will, in turn, lead to the success of an enterprise. The study considers existing and future IT plans including IoT infrastructure spending. It says end users engagement and knowledge of IoT needs will play a major role in deploying IoT strategy. In fact, vendors also need to play a crucial role in educating and influencing enterprises for IoT initiatives.
IoT Infrastructure Spending
Natalya Yezhkova, research director, storage, at the market intelligence and advisory firm says, "The survey revealed that IoT will have a significant impact on end-users' decisions and strategies related to IT infrastructure across all three major technology domains: networking, software, and storage." She further adds, "Increase in budgets, broader adoption of public cloud, and open source solutions are the most anticipated results of IoT initiatives."
Overall, it is a crucial phase of the end user industries and IoT firms. They need to collaborate in a significant manner to gain fruitful results from IoT Infrastructure spending.