Aug 30 2018 11:06PM GMT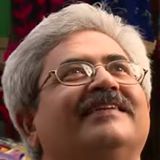 Profile: Jaideep Khanduja
Tags:
Technology is an integral part of every business. In fact, it has become an integral part of everybody's life on personal and professional fronts. When it comes to education, there is a huge amount of data in this vertical. With the help of new technologies, it is important to relook into the way of teaching. In fact, leveraging new technologies is important to create new ways. IoT is a promising factor for educators in terms of collaboration, communication, and operation. As a matter of fact, there are a lot of ways an education institute can adopt IoT and bring a transformation in the campus and the way education is imparted. IoT in education or teaching, in fact, has a number of meaningful use cases. A simple use case is connecting academia all over the world with the help of IoT.
This can result in a stronger and deeper learning experience for students. This way they can gain knowledge in a more meaningful format. Not only this. As a matter of fact, it also becomes a strong collaborative and learning means for educators across the globe. When we talk about IoT in education, it becomes important to create a simple learning model for students where they can easily relate theory to practical applications. There are a number of resources and aggregators from where important information can come in a real-time environment. A lot can happen with the help of sensors which are very cost effective. Every student can get an education in a very personalized manner. In fact, each student can move at their own pace. Also, student-teacher communication can become highly structured and result oriented. Things can move beyond textbooks. There is a huge scope of IoT in education.
IoT in Education Can Create A New Benchmark
Obviously, if IoT in education is used in a right manner, it can result in better communication, stronger development, and a tremendous increase in creativity at both the ends.