Aug 30 2018 7:23PM GMT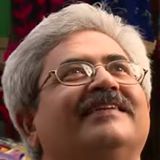 Profile: Jaideep Khanduja
Tags:
IoT and IIoT are yet to see the light at the end of the tunnel. Especially when we talk about adoption among masses or availability for them. For the last few years, a lot is happening on IoT. But mostly it is limited to trial, pilot, proof of concept, or conceptualization. A lot of solution companies claim to have multiple solutions in this regard but most of these are far from acceptability by industries. These are based on just few use cases without any assessment whether there is any return value. In fact, solution providers create solutions according to their visibility and thought process. Without even understanding the real needs of industry and their relevant pain areas to address. Definitely, such efforts are only limited to presentations and discussions in forums. Nothing beyond that. In fact, if these solutions are really meaningful, they should have a quick adoption rate.
Any solution has to be feasible, acceptable, and commercially viable. There are many IoT and IIoT projects that talk too much but when it comes to these three scales, they vanish. On top of it, security is a big concern rising at an exponential rate worldwide. The more sockets you open, the more is the risk and vulnerabilities. IoT solution providers are either not aware of it or have not enough capabilities to handle it. Again, it comes to the involvement of multiple patch providers in such cases. Now, these patch providers are strong only in their respective areas. They are not having a business or practical knowledge of other areas. None of these are having their exclusive research division to carry out viability, security, vulnerability, and feasibility assessment facilities. Without these, it makes no sense to go for a big investment.
IoT and IIoT projects are becoming a rate race
Actually, if you see, there are many investors ready for real worthy solutions in the field of IoT and IIoT. It all depends on what all parameters these solutions will qualify to have a mass acceptance.