Mar 22 2018 9:38PM GMT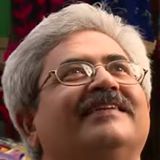 Profile: Jaideep Khanduja
Tags:
Io-Tahoe has just announced the General Availability (GA) release of its smart data discovery platform. I sat down with Oksana Sokolovsky, CEO of Io-Tahoe, to better understand the data challenges facing modern enterprises, and how Io-Tahoe is attempting to address them.

You've just announced the GA launch of the Io-Tahoe platform. What challenges are you hoping to address with it?
Sokolovsky: I founded Rokitt Astra (Io-Tahoe) in 2014, together with Rohit Mahajan, our CTO and CPO, with the goal of providing the go-to platform for data discovery. The modern digital enterprise faces a complex set of challenges in maximizing the business value of data. For one, enterprises struggle with how to integrate a growing number of disparate platforms, with a formidable volume of data stored across databases, data lakes, and other silos. This makes it difficult or impossible for organizations to comprehensively govern, and ultimately utilize enterprise data.
How does Io-Tahoe address these challenges?
Sokolovsky: We built Io-Tahoe with the goal of providing a fundamental building block for all data discovery. This vision entails making data available to everyone inside the organization and automatically weaving through the data relationship maze to provide actionable insights to the end user.
The platform is built on a machine learning base. It uses machine learning to identify data relationships, including within both metadata and the data itself. It operates in a "platform agnostic" manner and allows organizations to uncover data resources across diverse technologies.
The platform enables a variety of disciplines in the data field – from analytics to governance, management, and beyond. It also commits to a leverageable view of data – data insights should be available to everyone in an organization. This is made possible through an easy-to-use interface, built on a scalable architecture.
We've also included a new Data Catalog that allows organizations to compile or enhance data information so it can be leveraged across the organization.
What do you see the future has in store for data discovery?
Sokolovsky: In two words: dramatic growth. A recent report from MarketsandMarkets (1), for instance, predicts data discovery market expansion from $4.66 billion, its 2016 estimated size, to $10.66 billion by 2021. This represents a year-on-year compound growth rate of nearly 20 percent. Most of this growth will be in Europe and North America, with retail services, financial services, and utilities as three of the largest opportunities.
The primary foundation of this demand is the increasing need for data-driven decision processes, but other factors are also playing a role in driving this explosion. A few other factors we've identified include regulatory pressures, such as GDPR, the rise of intelligent technology, which utilizes predictive analytics in a smart computing functionality, the shortage of qualified data scientists, the explosion of available data, increased demand for understanding it, the monetization of data assets, and unification of data platforms and management.
It sounds like it's perfect timing for your release of the Io-Tahoe platform. Can you explain why this launch is so exciting for the end users?
Sokolovsky: I'll be glad to. The GA launch of our data discovery platform is opening our unique algorithmic product to all enterprises. The machine learning aspect will allow them to auto-discover patterns and relationships in their data, and the Data Catalog promises to guide data owners and stewards through business rules and data policy governance.
For example, it can automatically uncover data across the entire enterprise in a matter of minutes, rather than weeks. This reduces labor costs and allows organizations to tap into potentially valuable data.
It also offers self-service features, empowering the end users to engage and share data knowledge. The Data Catalog feature, in particular, enables users to govern data across heterogeneous enterprise technologies, comply with regulations such as GDPR, and automate the previously manual process of data discovery. This will increase efficiency and use of enterprise resources.
How about a use case – can you give us a clearer picture of what Io-Tahoe looks like in practice?
Sokolovsky: Sure – we've actually developed three representative use cases to illustrate how customers could use Io-Tahoe. First, the systems use case: the platform can help them understand data lake and database migration. It can also help with system migration, modernization, as well as M&A system integration/divestiture. Second, the data analytics use case: this comprises analytics improvement, increased revenue potential, and improvement of complementary products. Third, the regulatory use case. The Io-Tahoe platform can assist with data governance, as well as regulatory compliance.
Has Io-Tahoe already seen an application?
Sokolovsky: It has. We have multiple successful examples to share with you. First, a customer used Io-Tahoe's platform for data discovery and impact analysis as part of its re-platforming efforts. The customer's analysis time was reduced three times, and cost decreased by 80 percent, with dependencies well-managed and accounted for.
A major investment bank used Io-Tahoe for data asset discovery and appointed a new Chief Data Officer (CDO) to manage data assets. The organization reported similarly positive results, with the data discovery process becoming automated, reliable, and less labor intensive. This freed staff, including the CDO, to focus on analytics.
It sounds like it's the perfect timing for Io-Tahoe. Do you have any last words or thoughts to share?
Sokolovsky: I want to emphasize, we're excited about the opportunity to use our technology to address growing, real-world challenges with data discovery. Few of our competitors are addressing these issues. Enterprises require effective and comprehensive access to their data, regardless of where it's stored. They require data governance, and compliance with regulations, along with a deeper view and understanding of data and data relationships. Hence, we believe Io-Tahoe may soon be a priority purchase for every CDO.
(1) Data Discovery Market by Type (Software and Service), Service (Professional and Managed), Application (Risk Management, Sales & Marketing Optimization, and Cost Optimization), Deployment, Organization Size, Vertical, and Region – Global Forecast to 2021. marketsandmarkets.com. January 2017.