Dec 20 2018 8:39PM GMT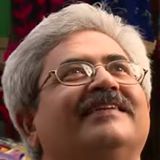 Profile: Jaideep Khanduja
Tags:
Q&A with Serge Shats, Ph.D., CTO and Co-Founder, JetStream Software talking about IO filters in detail
Over the past few years, we've seen a lot of new features introduced to the VMware platform. Many of these new developments were undertaken to make VMware an even better cloud and hybrid cloud platform. One of the less well-known developments may be one of the most important: IO filters. As organizations shift some or most of their infrastructure to cloud-based services or consume cloud services for data protection and business continuity, IO filters are becoming key to accomplishing some important capabilities, such as migrating VMs without interruption and protecting VMs in an on-premises data center from a cloud service. The VMware vSphere API for IO Filtering (VAIO) represents a significant step in how VMware can be used in cloud and hybrid cloud environments.
We recently chatted with Dr. Serge Shats, CTO and co-founder at JetStream Software, about the company's role in developing and applying IO filter technology for cross-cloud data management. Serge has led architecture and development at storage and data protection companies including Veritas, Quantum, and Virsto. He was CTO of FlashSoft Software, then engineering fellow at SanDisk after the company acquired FlashSoft.

Q: Tell us about your role in developing the API framework for IO filters.
A: Starting in 2014, while our engineering team was still at SanDisk, we began collaborating with VMware as the co-design partner for the IO filters API, so we have a rather extensive understanding of the API. It is a standard VMware API, and solutions that support the API are listed in the VMware Compatibility Guide and are certified "VMware Ready." The VMware Ready certification ensures full support from VMware. JetStream Software has a large number of deployments of the software, mostly in large data centers running VMware for public and private cloud operations.
We continue our interesting conversation with Serge Shats in the next post.