Mar 24 2016 4:42PM GMT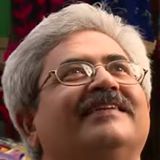 Profile: Jaideep Khanduja
Tags:
Investment in Technology Startups is happening worldwide.
There are many fundraising programs helping investment in technology startups.
If one has to learn never to give up and transform with the pace of technology, Intel is the best example. Intel has set an example for others learning investment in technology startups that will never fail. If you are an entrepreneur or an investor, this is something good for you to understand when investment in these technology startups will never fail. These projects can be taken up blindfold as they belong to the present and future with a cutting edge in the field of technology and the Digital world. These are:
3D Imaging: NASA has recently launched a 3D printer in space that is a great achievement.
Automation: Self-sustained and self-controlled automation are in demand from all sectors of industry across the globe. A lot of big organizations are already spending a huge amount on research and development. Gone are the days when a form is completed and you have to press a key (enter) to submit it. This is just a small example to show what the coming generation has in mind in terms of automation. If you have not "mobility" as a must-have factor in your automation project, you are going in a wrong direction.
Big Data: Irrespective of the size of an organization, it has to move in this direction to stay alive in the business. Awareness about the customer and other stakeholders is quite important to capture. It is not possible that everything will be said or happen in your presence. A lot happens otherwise. Social media mentions about your product or service, customer feedback, complaints, negative vibes, positive vibes, everything matters these days. If you are not vigilant about it, your competitor is definitely on the job. One negative trend, if goes viral, could impact heavily on your business. Every bit on anywhere in the cyber world that makes sense need to be captured and converted to useful information. Big data is already on the top of the charts of many organizations.
Analytics: All your business apps and useful information collected from social media and other sources in structured or unstructured form have to be used for business analytics. The more inflow of data will produce much useful analytics for making better business decisions. If your data collection and analytics are not automated to an extent of 70%, it is a waste of time and resources. And the information will not reach at your desk in time. There is no point in wasting time on analytics if you get today's information after three days. It has to be with you in a real-time environment.
Communication: Communication is the real backbone of any organization. It has to happen at lightening speed. A delayed communication means left with no other option than conducting a postmortem.