Jun 29 2016 11:08PM GMT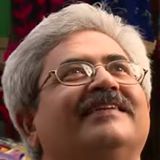 Profile: Jaideep Khanduja
Tags:
Hitachi has decided to allocate major portion of its research and development budget to developments related to Internet of Things. In addition to this they also plan to open few more R&D centers outside Japan at a faster pace, as announced at Hitachi's Tokyo headquarter. The company's business model is to project it as a collaborator for innovation in the field of Internet of Things while offering various products and services. Keeping this in view, the company has overhauled their R&D policy and set new goals to achieve till 2018.
Internet of Things is Now
There is a huge increase in Hitachi's budget for Internet of things related research to 64% for fiscal 2018 from 24% in the last fiscal year. This 24% accounted for new business creation and some basic work in R&D while 64% budget allocated will go in research work in Artificial Intelligence (AI), Big Data Analytics and related areas. The company plans to increase its researcher's strength to 3,000 by fiscal 2018 that is almost 12% higher than in fiscal 2015. The increased strength is for the new research centers to be opened in the Western countries in addition to the one recently opened in Guangzhou, China, in April. The core strength of these researchers will be AI and analytics. The new research base in China is currently focusing on internet of things applications for the manufacturing sector. There are two more bases in China in Beijing and Shanghai that have put entire focus on internet of things. The one opened in April takes their count of internet of things centers to 13.
A new concept is also coming up in Hitachi to open global collaborative innovation centers. In such centers there is a collaboration between company and its customers to create various business models. The first to come was Global Center for Social Innovation, Silicon Valley, California, North America in January this year. By fiscal 2018 Hitachi plans to open two more centers – in Beijing and London. There might be a change in its plan after Brexit regarding the new center to be opened in London. A similar facility for collaborative innovation at its Central Research Laboratory in Tokyo.