May 31 2015 11:50PM GMT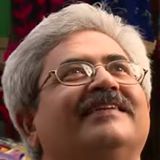 Profile: Jaideep Khanduja
Tags:
By 2020, it is estimated that the volume of data transacted on the internet will increase by three times. It will be over two billion trillion bytes of data. More interesting revelation is the result of a research that says most of this data will be video. Definitely the text content that means is not going to increase by a volume of three times but it is the videos that will account for more data in flow.
How this will impact on Projects and Project management:
1. Users will seek lighter apps to run them on smartphones and on the move.
2. User interface and user experience have to be taken care of to a large extent meaning the apps need to be made interesting and flawless so that the user is excited to work.
3. How-tos and User manuals will be part of the apps in the form of videos.
4. Real-time interactions, forums and support will be a must.
5. Video conferencing, Google Hideouts and FaceBook in one way or the other will become part of video tools to interact with customers, siloed teams and other stakeholders.
6. Flexible timings will make more sense rather than fixed timings. Communication, team management and meetings will be much more in a matured state than as of today.