Mar 27 2016 6:17PM GMT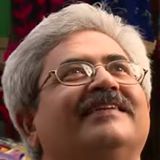 Profile: Jaideep Khanduja
Tags:
Intel's new investment plans include 3D Imaging, Analytics, Big Data etc.
Intel's new investment plans are entirely different from earlier ones that failed.
Intel's new investment plans include 3D Imaging & Processing, Automation to a larger extent, Big Data, Analytics and high-speed Communication. It plans to go in a big way in self-controlled automated intelligent moving devices like drones, vehicles, robots, satellites and microbots. The focus stays on augmented reality, 3D Virtual goggles, automation and seamless communication including heavy video streaming. Based on the philosophy of Internet of Things (IoT) these devices will be tracked and controlled in an intelligent manner so that the devices behave intelligently with customized responses as per the situation.
Evidently Intel made huge losses in their earlier investment plans in Phones, Drones, Modems and other devices. These investments apparently contributed negligibly to profits and revenues. In fact, it accumulated to big losses and expenses. A wise decision has been taken to stop further investments in these areas and those investment plans have totally been discarded. Intel's new investment plans in emerging technologies seemingly are more promising and realistic. Innovation and uniqueness are the keys to be a market leader. The new emerging technologies seem to be more relevant to the changing world scenario and customer expectations.
The way technology is changing, the future prediction is impossible. Relevance is the only key that can keep these investments aligned with the advancing technology. Intel can keep their hopes alive this time by thinking of relevant hardware and software advancements. IT is for sure that these developments will take their own time and will not happen in a short duration. The whole development plan needs a well-crafted planning with no scope for defects or failures. At least, for the initial two years, there will be a heavy investment on R&D, prototyping and testing.
Intel has already proven its mettle in designing seamless devices having powerful computing capabilities in heterogeneous complex environments. Skylake processor and soon to be launched Kabylake processor are the best examples to prove it. Intel's new investment plans seem to create a big market in the coming four years.