Sep 16 2019 9:26AM GMT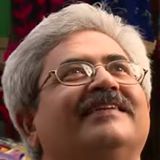 Profile: Jaideep Khanduja
Tags:
Technology has matured to a level of collaboration and innovation. High-end tech companies have understood that very well. A recent example in this regard is a partnership between Cloudtenna with Nasuni. As a result of this partnership, enterprises will be able to get intelligent search capabilities. In fact, this is a boon for existing Nasuni clients. Now the can achieve instant success in finding your file from a multiple cloud environment they are using. And all this happens with a guarantee of compliance with enterprise file access rules. As we are well aware that Cloudtenna is one of the front runners in enterprise search technology. It announced today strategic partnership with Nasuni. This partnership results in an unmatched integration of Nasuni Cloud File Services with Cloudtenna's DirectSearch. This, in turn, empowers enterprises to augment their enterprise-wide collaboration efforts with intelligent search capabilities.
Direct search is an outstanding recommendation engine which is empowered with machine learning and is capable of finding results with the lightning speed with the help of its sub-second search queries features that works on massive distributed datasets and including millions of items. For enterprises in today's data-intensive environment file search has become a singular priority to increase employees productivity especially in an environment where the workforce is working in a distributed manner. Because enterprises have understood it well that to increase the productivity of their employees the level of collaboration between their employees based in various offices around the globe is very important. As I mentioned in one of my previous posts, recent research from IDC says an organisation having 1000 knowledge workers on board wastes around dollar 50000 per week. That comes to almost $2.5 million per annum.
INTELLIGENT SEARCH
All this happens due to employee's failure to locate and retrieve electronic files well in time. In a few cases, it could lead to higher losses in terms of financial transactions as well as business reputation.
Will Hornkohl, vice president of alliances at Nasuni says,
"For enterprise users, it can be a challenge to find the exact file they are looking for across multiple clouds, not to mention on-premises servers. Bringing Cloudtenna into our growing partner community will ensure that users at the organizations we serve can always find exactly what they are looking for quickly and easily within the entirety of their global file share – all while using a single login for all file sources and while conducting intelligent searches that reflect personalized contextual insights that are modeled on each individual user's file activity, history, teams and relationships. And of course, Nasuni and Cloudtenna both are built with safeguards that ensure complete compliance with all file access rules and protocols."
There are around 500 enterprises that rely on Nasuni. With this significant collaboration, Nasuni has empowered enterprises to reap the highest level of benefits of cloud object storage which includes the unlimited capacity and inherent resiliency. As a matter of fact, this also changes the definition of 'economy of the cloud' for them. This will definitely enhance their control on performance from network-attached storage (NAS).
INTELLIGENT SEARCH
Aaron Ganek, CEO at Cloudtenna says,
"Nasuni empowers organizations of all kinds not only to use cloud object storage in all of its flavors for primary storage of their files but also makes an unprecedented degree of global collaboration possible. Search capabilities are even more important when you're looking at organizations like those that rely on Nasuni, which in many cases not only have massive datasets and equally goliath global file shares but also have employees who need to access a specific file they worked on with a colleague who's literally on the other side of the world."
Ganek adds,
"The Cloudtenna DirectSearch platform is uniquely designed to tackle distributed datasets, making it the ideal solution for Nasuni's hybrid cloud file services platform. File search infrastructure faces a unique set of requirements that goes beyond the footprint of traditional search infrastructure used for log-search and site-search. It has to be smart enough to reflect accurate file permissions. It has to be smart enough to derive context to boost search results and has to do all this in a fraction of second."
To conclude Nasuni is now Cloudtenna's tier-one supported data source. In fact, Cloudtenna is also certified as a third-party integration which is available to customers.