Oct 8 2019 5:19PM GMT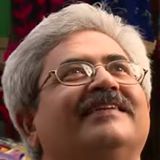 Profile: Jaideep Khanduja
Tags:
Aparavi delivers hybrid and multi-cloud file backup and long-term retention solutions. The new solution Aparavi has designed is to address the varying and fast-growing unstructured data loads that organizations are trying to tackle today. Organizations all across the globe are not only fighting with this issue but also crave for the best possible solution for backing up files from central storage devices to cloud endpoints. That is what Aparavi has come up with. The new solution also includes data awareness for intelligence and insight with efficient global security, search, and access. All this ensures files are protected and available. This is ideally a multi-cloud intelligent data protection solution from Aparavi. As we all know backup has a data dump problem. As such, enterprises have not been able to find a solution to this problem. Aparavi helps solve this issue in a very smooth and proven way.
The new multi-cloud intelligent data protection solution from Aparavi has a brilliant feature Aparavi File Protect & Insight℠. This is in fact, the second line of defense against ransomware. What it does is file by file data protection and archive for servers, endpoints and storage devices ensuring data classification, content level search, and hybrid cloud retention and versioning. While on one hand Data Awareness ensures Data Classification, Metadata Aggregation, and Policy Driven Workflows. At the same time, Global Security manages Role-based permissions, Encryption both in-flight and at rest, and File versioning. Along with all this, on the other hand, Data Search and Access takes care of Anywhere/anytime file access, Seamless cloud integration, and full-content search. So far all these are happening but in bits and pieces through multi-vendor multi-products. Not a single product until now was able to perform with all these capabilities and features.
Aparavi multi-cloud intelligent data protection solution
That's what takes Aparavi multi-cloud intelligent data protection solution to a next level that itself creates a new paradigm of data protection and availability. The benefits are phenomenal like Single view of all data and device status, Near Instant Data Discovery, Automated ransomware alerts & defense, multi and cross-cloud support, and rapid granular recovery. Let's understand very clearly what Aparavi File Protect & Insight does. In the nutshell it protects data, it organizes data, and it makes data usable as and when required. Let's recall a recent Arizona Beverages ransomware attack in which even after 6 months, it was still estimated that 40% of the company servers were still operating under old out of date data. What happens to a business under such circumstances is very well understood. That's why organizations across the globe need a rugged and proven solution such as Aparavi multi-cloud intelligent data protection solution.
Coming back to Arizona Beverages Ransomware attack and understanding the importance of Aparavi multi-cloud intelligent data protection solution. There are 1000+ employees in Arizona Beverages. More than 200 servers and computers were affected in a targeted attack. Millions of dollars were lost per day in sales. Now, what is important? Close your eyes and wait for the doomsday or get the best possible solution available in the market with a small investment that ensures no compromise will happen later with the organization's finances or reputation at any cost. In this particular case, the Arizona Beverages network was hacked and encrypted. If Arizona Beverages had a second line of Aparavi protection, it would have provided them with a mountable archive to restore data files quickly on a file-by-file level or entire contents of a protected location. File under management could be restored based on need.
Aparavi multi-cloud intelligent data protection solution
Aparavi multi-cloud intelligent data protection solution ensures files under management can be restored based on need and left in the archive if the data is not needed for the resumption of daily operations. It provides a secondary immutable copy of data from servers, endpoints. Finally, it adds intelligent classification so that risk-averse data can be managed more securely, rather than stored on the potentially targeted local storage of data. Aparavi FPI certified clouds include Amazon Web Services (AWS), IBM Cloud, Google Cloud Platform, Scality, Wasabi, Oracle Cloud, Cloudian, Caringo, BackBlaze, and Azure. Aparavi FPI can solve problems like Ransomware Recovery, Endpoint and ROBO Protection, Data Retention and Archive, Compliance and Governance, and Storage Optimization. Can you name another single solution available in the market having the same capabilities?
Jonathan Schwam, Principal Architect, Core82 Inc. says, "The business driver for selecting Aparavi was to absolutely, positively ensure that we had immutable data for the time required."