Jan 31 2017 9:42PM GMT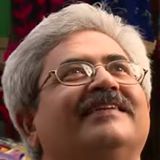 Profile: Jaideep Khanduja
Tags:
TechDemocracy launches Intellicta that is the first ever platform offering businesses a new paradigm in the assessment of Compliance, Security, Risk, and Governance Tools. In fact, it is first ever tool that provides this four-dimensional assessment in a complete manner. TechDemocracy LLC is a global frontrunner in providing cyber risk assurance solutions. Intellicta platform will help enterprises' board of directions and C-suite teams fill the knowledge gaps across the four important functions. These four pillars are compliance, security, risk, and governance. The platform complies with all standards to create a framework of a globally universal level. In fact, it builds a risk assurance center that analyzes comprehensively the gray areas of existing cyber risk. Not only this, it also provides respective compliance solutions thereby offering a complete dashboard of enterprise risk spectrum.
Enterprises, in the current scenario, are facing a number of hiccups implementing a complete risk assurance program. This is because of the limitations of such platforms available in the market. In addition, another significant reason is the complexities in their cyber security and compliance assessment solutions. In fact, none of the tools available so far comply to a universal set of industry standards. This, in turn, causes limitations to create uniformity and objectivity in regard to situational awareness. It also becomes unable to consider all current and future business needs. Intellicta, as a matter of fact, will cover all such gaps thereby providing a holistic solution.
Srikiran Patibandla, CEO, TechDemocracy says, "Our DNA is rooted in cyber advisory and managed services, and particularly in identity and access management. Building on that core, we made an investment to fill a gap that we see worldwide—the need for a management platform that enables senior executives to evaluate, measure and governs the overall risk and compliance situation of the enterprise."
Intellicta Platform Cyber Security Solution
Intellicta provides a real-time situational awareness information in a single dashboard. This dashboard covers all possible cyber risks across the business. In fact, it also quantifies risk score and financial exposure. Hence, it is capable enough to provide not only the risks but also their value in terms of money, time, and reputation to the business.
Gautam Dev, global managing principal, TechDemocracy says, "CISOs have been working hand in hand with other business functions to implement cybersecurity solutions, but for those accountable to boards of directors for governance — CROs, CIOs, CEOs and CFOs — what has been missing until now is a way to evaluate their performances collectively against the business objectives and to create one common picture of their risk situation." He further adds, "Intellicta enables senior decision makers to assess and clearly communicate where the enterprise stands versus industry best practices and standards, pinpoint inefficiencies, prioritize risk investments and continually track progress."