Jan 31 2017 10:32PM GMT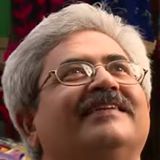 Profile: Jaideep Khanduja
Tags:
It will be interesting to understand the functioning of Intellicta Platform. This is a new platform from TechDemocracy. Before that you may like to read the previous post on Intellicta release. Ken Pfeil who is a former CISO and currently Chief Architect, TechDemocracy says, "Even in large organizations, I found it particularly challenging to obtain a holistic view of the risk posture, because I was limited to piecemeal assessments coming from the tools I was using to protect the enterprise. That approach not only lacks objectivity, it fails to show the gaps that exist in protection. We've created a platform that breaks down those limitations and puts companies on a path to intelligent risk assurance."
Therefore, it becomes important to learn how Intellicta Platform works. As we know, it is an open platform. In fact, it is easily customizable to align with an enterprise's specific business requirements. It integrates whatever leading enterprise-class IT security technologies in use. The integration, in fact, is quite simple And thereafter, it immediately starts assessing the realistic effectiveness of these technologies. As a matter of fact, the emphasis is also on finding out the gaps and the quantification of risks. As and when an enterprise adds new security and risk tools in the organization to cater to their needs, they need to add it in Intellicta Platform. The platform will immediately assess and confirm if the new tools are capable delivering the outcomes to mitigate the cyber risks. In fact, it gives a comprehensive dashboard to see an overall cyber risk posture.
Intellicta Platform Is a Universal Framework
Intellicta Platform is a universal framework that takes care of your complete regulatory needs and security standards. These include NIST, ISO, HIPAA, IRA, SOX, and so on. In turn, it creares a comprehensive risk assurance progam. In addition, it keeps mapping and monitoring industry best practices. As a result, it finds out the gaps, if any, in regard to cyber risk and compliance.
Intellicta Platform, being an open architecture, is easy to integrate and support. The Risk Assurance Center that resides in the platform continuously monitors an enterprise's unique technology ecosystem. The center keeps aggregating this data from the hardware and security tools. It then coorelates and analyzes this data to measure across regulatory requirements. It also keeps measuring enterprise's own security and governance rules.
In the context of Intellicta Platfrom, Martin Kuppinger, founder and principal analyst, KuppingerCole says, "The cybersecurity risks organizations face are forcing them to invest significantly in cybersecurity technology, but what is missing is a platform to evaluate their overall preparedness and governed situational awareness." KuppingerCole is an international and independent analyst organization headquartered in Europe. Marting further adds, "TechDemocracy is creating a highly ambitious and innovative software category. Its underlying conceptual framework will be a welcome addition to the marketplace, especially for larger enterprises with the need to correlate existing compliance and risk information into a flexible, unified and powerful risk assurance model."