Jul 17 2017 10:01AM GMT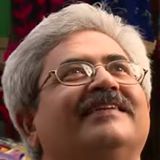 Profile: Jaideep Khanduja
Tags:
Instant On Security for Always-On Enterprise by Ankur Patial, Technical Consultant (Cyber Security), TrendMicro was an interesting topic during this year VeeamOn Tour. There is a rapid growth of cloud computing. But the shocking report is that cyber crime will reach 2 trillion by 2019. And that is not too far. Prominent of these are hacking, malware, ransomware, and so on. There needs to be timely detection, recovery, containment, and investigation. In fact, ransomware has moved from B2B to B2C. Earlier hackers were touching only businesses. But now they are targeting individuals, professionals, and enterprises at the same time. Interestingly it is quite easy to become a hacker. $50 is the cost of ransomware kit online. You just need to pay $50 online and the kit will help you attack your target with a sure rate of success.
Encryption is just the beginning component of Ransomware. In fact, Ransomware criminals are raising the stake. There will be more server vulnerabilities exploited. Thus Instant On Security has become the top most necessity of any enterprise. On the other hand, the data center has evolved much faster than anticipated. We have Physical servers, virtual servers, virtual desktops, hybrid environments, public cloud, containers. In fact, life has moved in the same sequence. Initially, we had physical servers. Then came Virtual Servers. Thereafter virtual desktops. After that, we had hybrid environments. Now we have public cloud and latest are containers. The landscape keeps growing. So is the scope and challenges. Every security element has a key role to play. Like Firewall, IPS, load balancer, web tier, and app tier.
Instant On Security Enterprise Is Today's Mantra For Survival
Attacks come in various directions. Like, Content and applications, Platform, applications, Operating systems, and Network. The utmost important element is to remove complexity. As a matter of fact, remove platform support issues. Because in a complex environment, there are thousands of supported kernels with rapid updates. Thus support for leading orchestration tools and automation are needed to reduce complexity. For that, you need to eliminate manual security processes by scaling up and down without gaps. Secondly, scan for vulnerabilities and recommend or something security based on policy. Thirdly, install security controls for maximum performance. Finally, bake security into workloads with automated policy creation. As a matter of fact, your security solutions need to intelligent instead of blanket policies to avoid performance issues. And also to create an Instant On Security environment.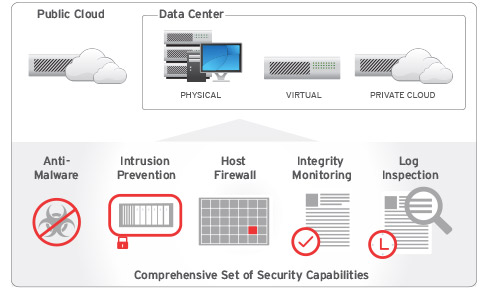 As a matter of fact, build a workload centric security strategy. For an Instant On Security system, you need to perform certain actions. Control bottlenecks with deep security with automation. Stop advance attacks and ransomware. In fact, layered Security delivers maximum protection. In addition, you need to accelerate compliance. There have to be multiple controls with Central management to attain this. Stop unauthorized changes. Lock down applications and servers. Monitor for changes. Create alerts. Defending against Network and app threats is very important. Intrusion prevention is another area to take care of. Overall, you need to protect everything against vulnerabilities. For this, Security Audits need to be faster, accurate, and effective. There have to be automated and intelligent scans.
Instant On Security is critical for any enterprise
For a smart protection Network in an Enterprise, you need to have an effective Instant On Security model. Some of the key elements for this are Sandbox analysis, Machine learning, Behavioral analysis, Anti malware & content filtering, Response and containment, Integrity monitoring, and Application control. Hybrid cloud security comprises of intrusion prevention, host firewall, integrity monitoring, and log inspection. When we talk about Big Data, we can seggregate in three sections. There is Known good data, known bad data, and unknown data. Biggest problem is unknown data.