Feb 23 2011 11:48AM GMT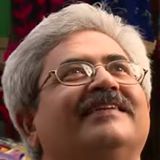 Profile: Jaideep Khanduja
Every organization has a maturity level. This level defines or controls a level of that organization to acquire a capability of solving problems. No organization at any level of maturity is strong enough to tackle all problems, every organization faces two sets of problems in their agenda – one that are solved immediately for which the organization is capable enough to manage, control and solve; another set of problems is that organization is not able to solve easily.
To manage such 'not too easy to solve problems' the organization needs to be innovative, daring and bold enough to carve out new path to find out an optimum solution to such problems. The same applies to each of the teams existing in that organization which further applies to each member of those teams.
Maturity level or capability of solving higher level of problems in an organization is nothing but the collective maturity level of each individual of that organization. After all organization is nothing but a group of teams comprising of individual members.
Merely on the basis of a strong management with high maturity level, an organization cannot boast of having a high maturity level. Every task is not done by the top management but most of it goes further down to an individual level in different teams.
Therefore, the most valuable asset of any organization is the minds of their employees. This is where the role of top management's role comes into picture – to harness, master, control, drive and empower these individuals.